NEWS
FCM Records Signs A DJ And Music Producer – Check Them Out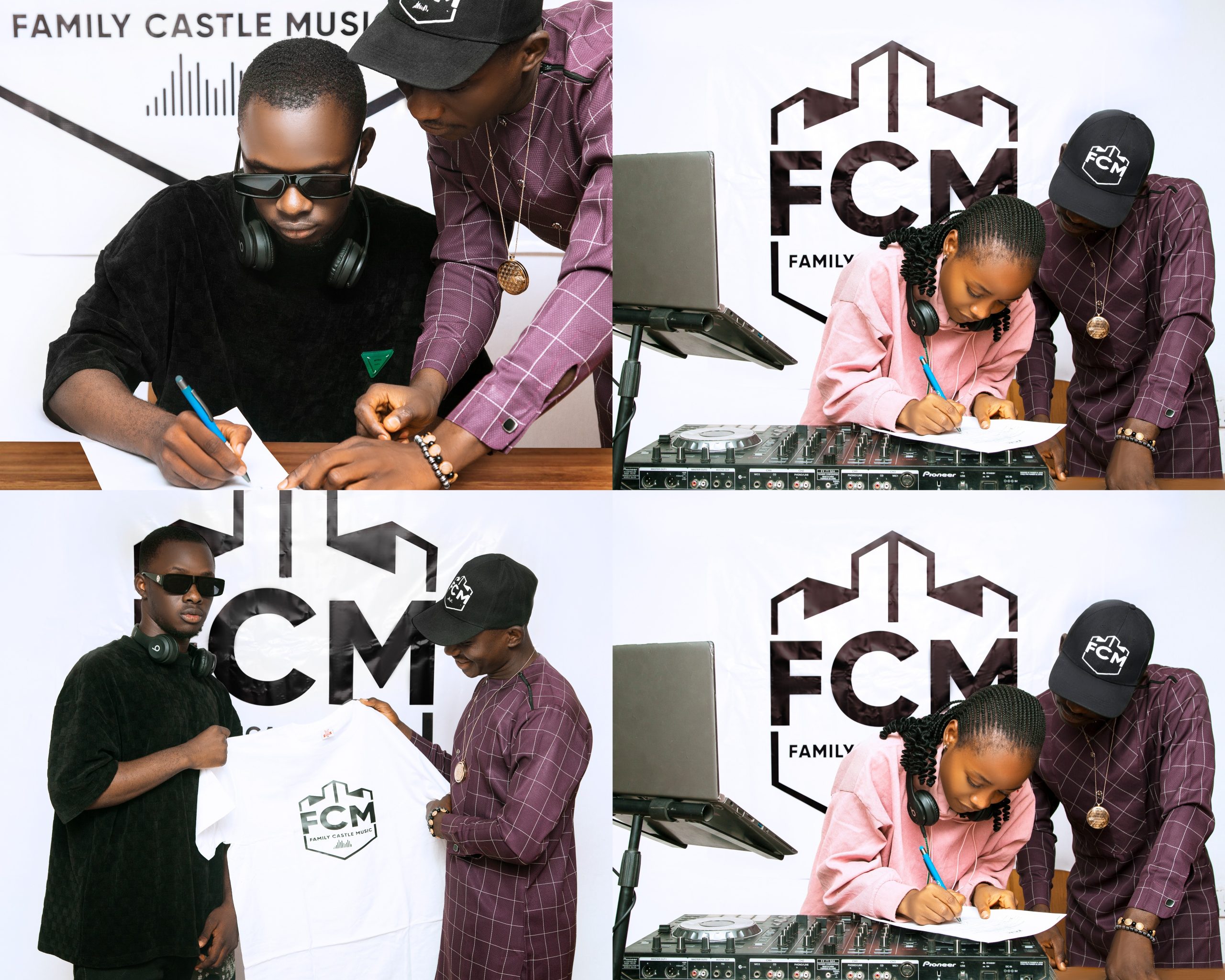 Exciting news has just been announced by one of the leading record labels in the music industry.
FCM have signed two promising and talented individuals to their already impressive record roster. This announcement is a testament to the label's commitment to discovering and promoting new talents in the music industry and helping them reach their full potential.
First signee on the list is Queen Nuhu Wayas, also known as Boss DJ Qween, a talented DJ whose skills have caught the attention of the music industry. With FCM behind her, we are confident that she is poised to take her career to the next level and reach a wider audience.
Her unique style and innovative approach to music have set her apart from her peers, and we cannot wait to see what she has in store for her fans.
Next up is Patrick Mugallah, also known as Treevo, a dynamic producer born and raised in the city of Bauchi state. His innovative style has earned him a dedicated fanbase, and we believe that with the support of FCM, he is set to make his mark on the mainstream hip-hop scene.
Treevo has already produced three tracks on the Sauti Da Masa Extended playlist, showcasing his immense talent and potential to become a force to be reckoned with in the music industry.
It is exciting to see FCM's ongoing efforts to discover and promote new talents in the music industry. We are confident that both Boss DJ Qween and Treevo will be great additions to the label's kabal, and we cannot wait to see what the future holds for them.
We say a Congratulations to both of them from Abokimusic Team, and we wish them all the success in their musical careers.
Follow their social handles below;
QUEENS SOCIALS:
TREEVO SOCIALS:
Twitter: Mugallah
Facebook: Treevo Szn